AERO 2016 Friedrichshafen (Germany) - April 20 - 23, 2016
Dear business partners, dear customers and air fans.
We take this opportunity to inform you that we will take part in the AERO International trade fair for general aviation in Friedrichshafen between April 20th and April 23rd, 2016.
At the same time, we have the pleasure to let you know that our booth No. 404, will be situated in the Hall A6.
We will be glad to meet there all of you who would wish to visit the trade fair, as well as to see samples of our numerous production lines and our new 2016 releases.
Looking forward to meeting you there. Yours, Aeroteam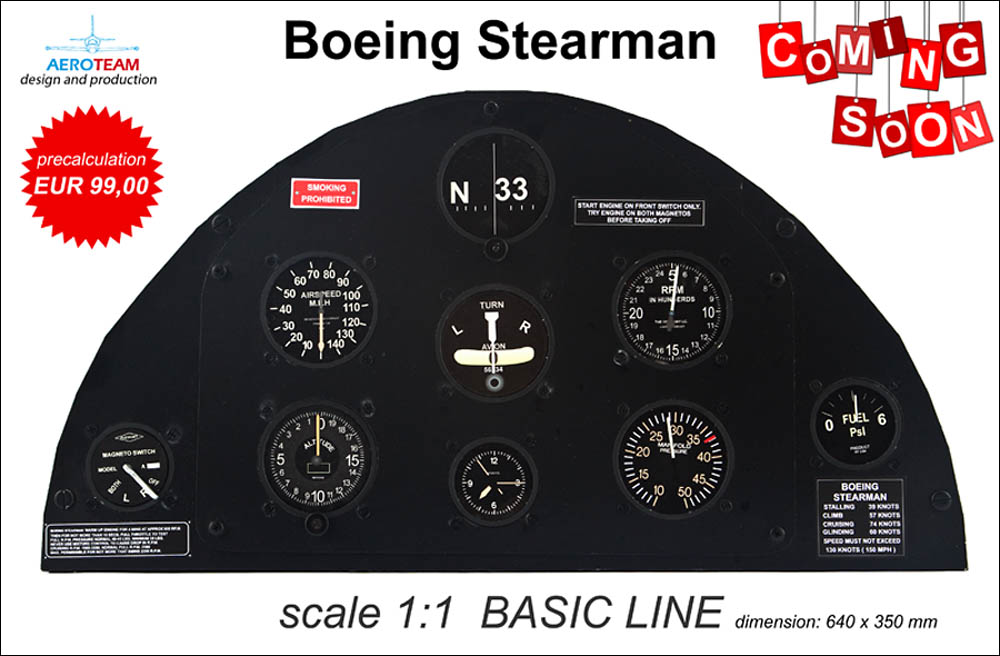 Ready made side panels construction (2 pcs) 1/4 & 1/5 scale
Section Accessories >> Others




NEWS
If you would be interested in obtaining interesting information and recomendations for the construction of your own cockpit models, please , click to DOWNLOAD on the top bar. Here documentation on cockpits of verious aicraft types will be gradually published. We believe it will help you in the construction of your own model.
We are trying to settle your orders in the shortest possible time.
However, a minor delay may occur in the production process from time to time.
At the same time it is to be considered that delivery by post to foreign countries takes some time.
We would like to ask you to kindly take this into consideration and to inform yourself about the status of your purchase order if you would not receive it within 4 weeks as of having placed your purchase order.
For purchase orders amounting above EUR 150.00 we will inform you about their shipment and will provide you with their tracking number so that you could track them.
Thanking you very much for your kind understanding, we will do our best for you to be satisfied with our services.